2023 Ford F-150 vs. The Competition
COMPARISON OF VEHICLES
|   | 2023 Ford F-150 | 2023 Chevy Silverado 1500 |
| --- | --- | --- |
| Payload capacity |  1840-3,325 pounds | 2,250-2,720 pounds |
| Horse Power | 290 @ 6,500 rpm -700 @ 6,500 rpm | 310 @ 5,600 rpm - 420 @ 5,600 rpm |
| Engine Torque | 265 @ 4,000 rpm-640 ft-lbs. | 348 @ 1,500 rpm-460 @ 4100 rpm |
| Engine Configuration | V6,V8 | I4, V8 |
| Transmission | 10-speed Automatic | 8-speed Automatic, 10-speed Automatic |
| Drivetrain | Rear Wheel Drive, Four Wheel Drive, 4WD | Real Wheel Drive, Four Wheel Drive |
EVERY DETAIL MATTERS

---
It's not just one thing that makes a great truck, it's a combination of features that make your truck great. From powerful engines to smart technology, there's an F-150® pickup to fit all aspects of your life.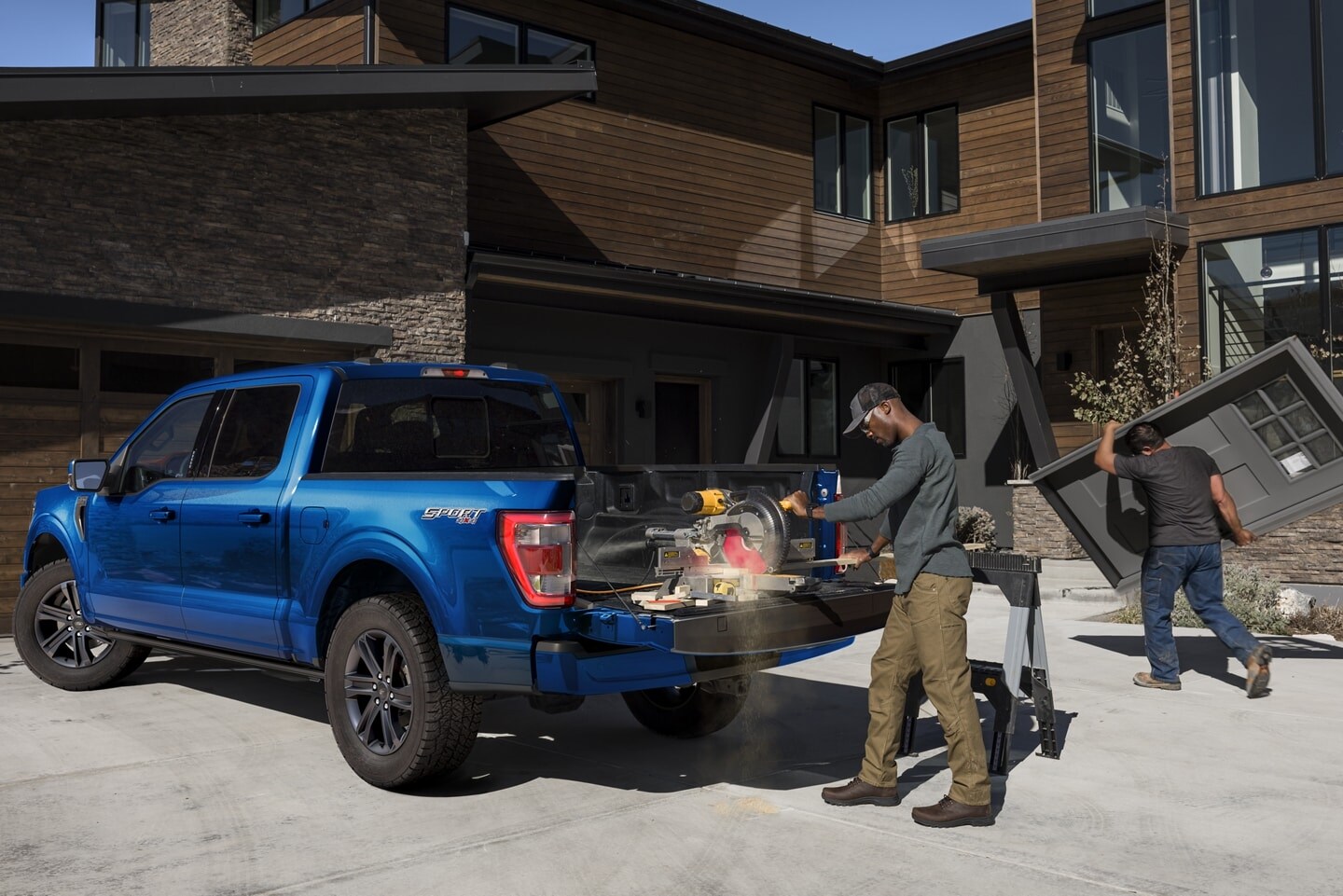 No Work Bench. No Outlet. No Problem.
The tarditional workplace is passe. Ford F-150® puts productivity at our forefront with the convenient tailagte work surface, available built-in electrical power and 14,000 lb. tow rating and 3,310 lb. payload capability.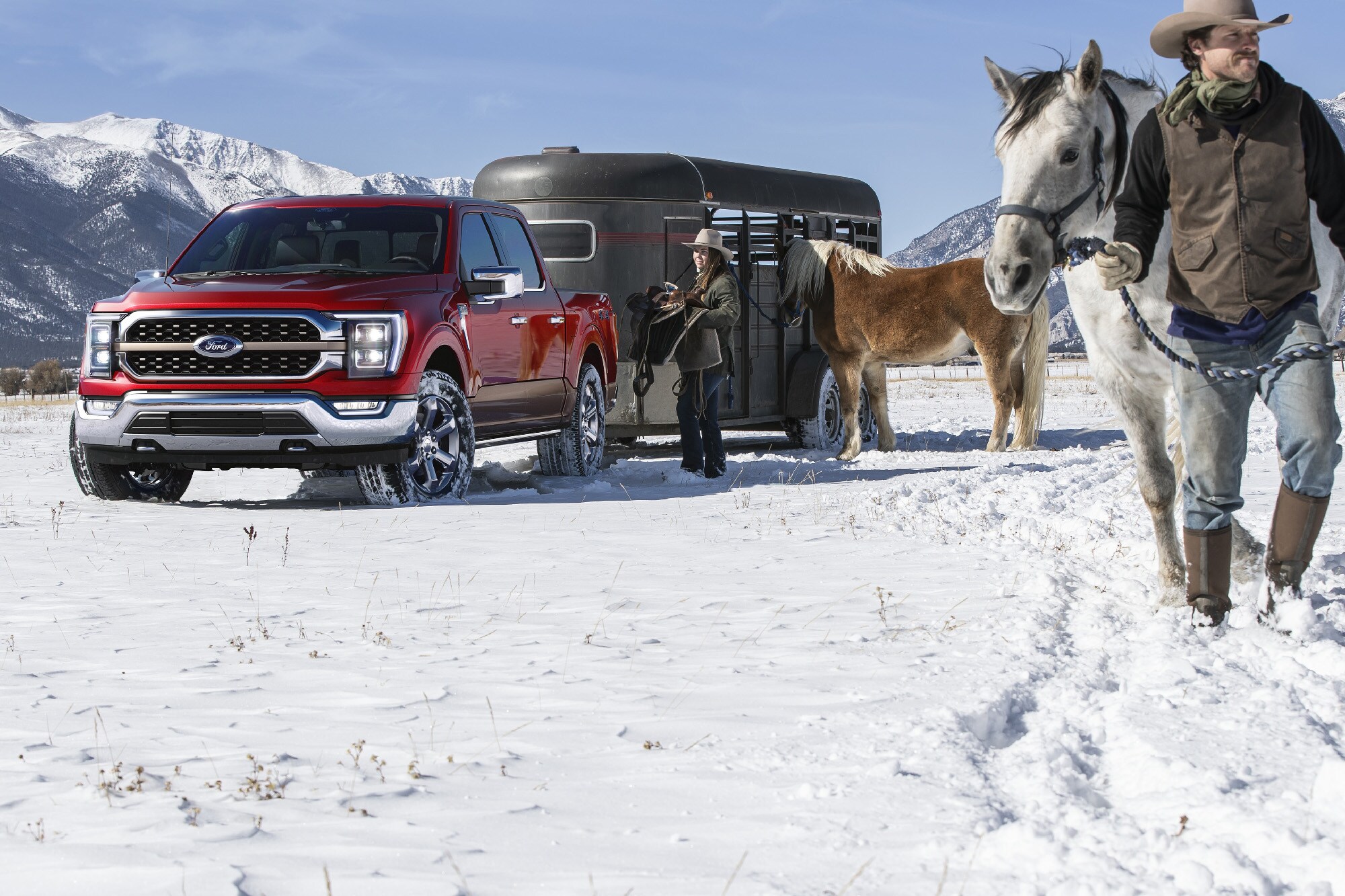 Ford F-150® PowerBoost™ Hybrid
The 2023 F-150 PowerBoost™ Hybrid is altering the hybrid landscape with powerful, efficent performance matched with its legendary capability.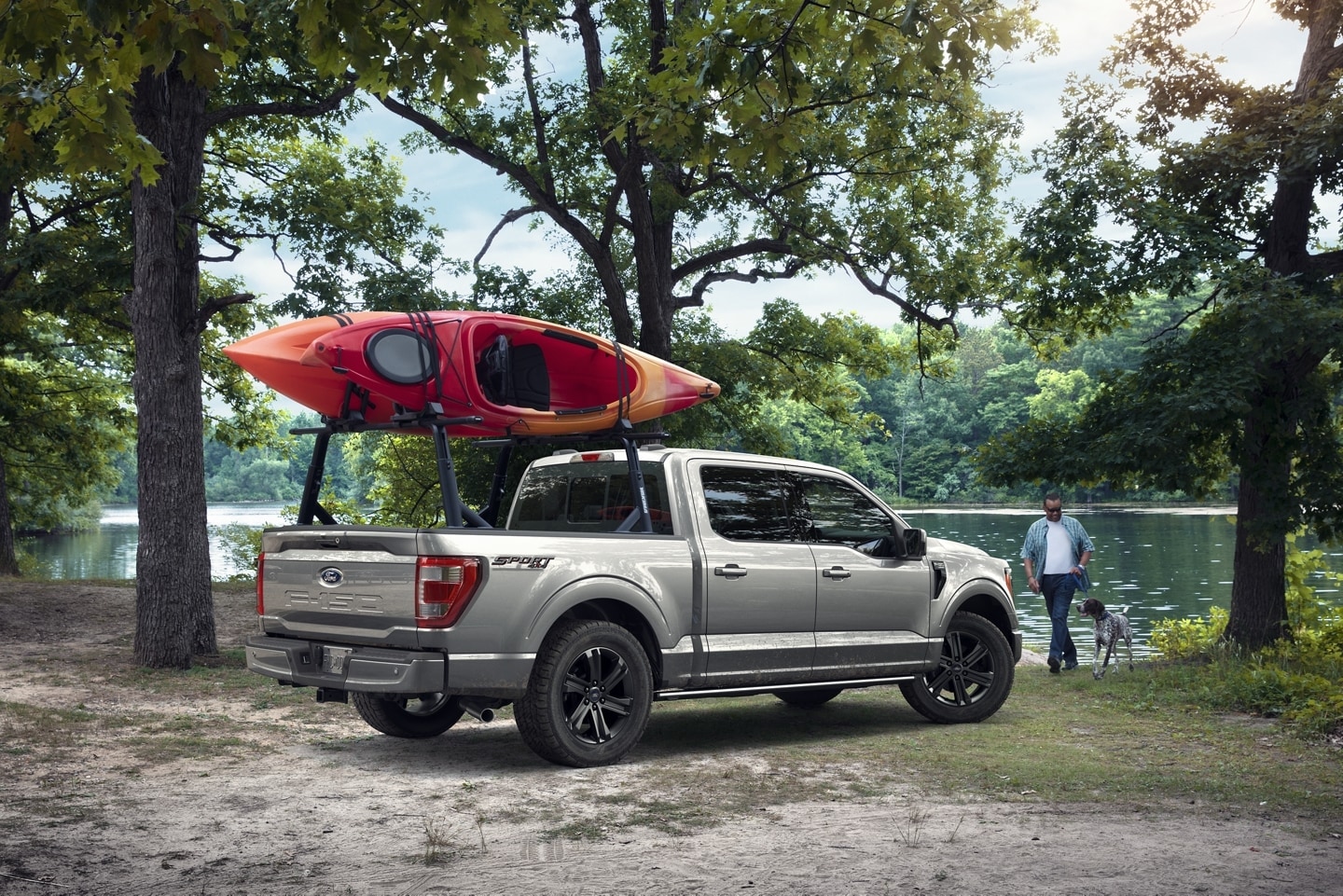 Next Time Someone Tells You To get Lost... Thank Them.
When it's just you - and a best friend - far away from cellular towers, you'll appreciate the time to relish in quiet solitude. Your F-150® is just the means to get you there.
Available Ford Accessories
FORD F-150® RAPTOR® TRUCKS RUN IN PACKS
Nothing stands up to the rugged capability of the F-150® Raptor® line of off-road trucks. For the serious off-roader who leaves no path unexplored, Raptor® and Raptor R™ deliver excitement and confidence in one aggressive-looking pickup.
Preproduction model with optional equipment shown. Available late 2022. Always consult the Raptor® supplement to the Owner's Manual before off-road driving, know your terrain and trail difficulty, and use appropriate safety gear. Ford is committed to the preservation of the environment and treading lightly.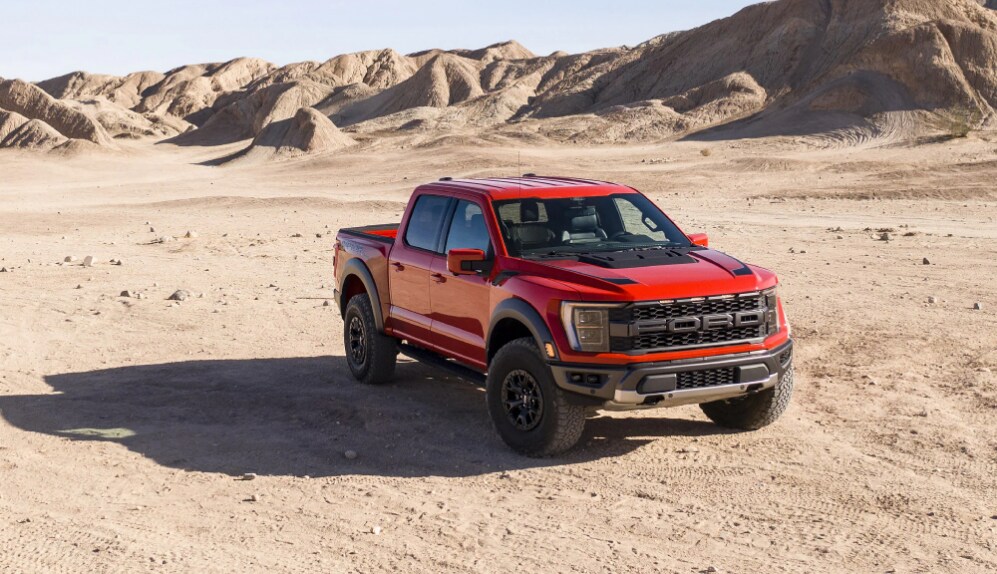 How can we help?
* Indicates a required field